A very very happy new year to everybody.
I am thrilled to have you all on my journey
Hope everybody has a lovely lovely year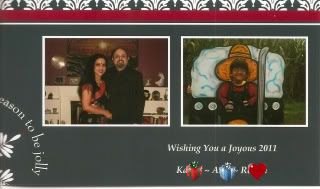 Gretchen over at the Happiness Project asked what was our intent for this year in one word
Hers was "Bigger "
My word is "
Simplify
"
My resolution for this year in my role as parent therapist are modest
30 minutes of Classic Floortime Everyday that I am home - no excuses
More if I can - but NO guilt if I can't
Why such a modest goal ?
Because I am coming to realise that -
Small goals are acually achievable while bigger goals paralyse one into doing nothing,
Its good to have a goal you can measure
My intent and knowledge are rarely the problem - its simply that fatigue, chores, inertia etc get in the way. I need to have a behavioral solution to a behavioral problem. If I need to create a behavior ( do more Floortime ) - I need to have a behavioral approach ( do 30 minutes of Floortime everyday ). There is no point in having an attitudnal solution - ie reminding myself of why Floortime is so good etc ( I already know )
I dont want to keep guilting myself, measuring myself against the standards of those perfect mothers that write the books about putting their whole life into becoming parent therapist. I admire these mums and dads and am inspired by them - but its not me
I have some fitness goals too and I will talk about them in my other blog called
Losing Ten with Zen
Do you have a New Year's resolution as parent ?
Would you care to share ?